The Happy Faces Team
"Our passion………their future"
The Directors – Julianne Sharan & Donna Sharan.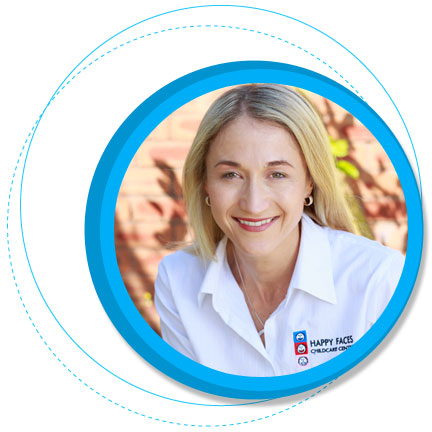 Hello……my name is Julianne Sharan and I am one of the proud owners of Happy Faces. We are a family owned and operated centre and for the past 13 years have had the privilege of being a part of the lives of many children as together we lay the foundations for their future.
My passion for working with children began in my childhood when I would round up the children in my neighbourhood and pretend they were my class and I was the teacher. My goal in high school was to achieve the mark I needed to go to university and train to be a Primary Teacher……which I did, and after 3 years of learning I entered the school system. Soon after I became a mother and it was then that I discovered that my passion really lay in Early Childhood Education. So I continued my studies by completing a Diploma in Children's Services and entered the amazing world of Early Childhood. Two more children later I went on to complete my second Bachelor….this time in Early Childhood teaching and made the most rewarding decision of my life to enter into business and complete my dream.
13 years on and Happy Faces is a truly HAPPY place to learn because it is our passion. I am dedicated to providing high quality care and education every single day of the year. I am committed to doing this in partnership with families and I am committed to being inclusive of all children. My passion and enthusiasm has continued to grow as I share my knowledge of teaching, learning and leadership at seminars and conferences across New South Wales with other Directors and educators. Our centre is always open for you to come and meet with us. Looking after your child is a great privilege and one I thank you for.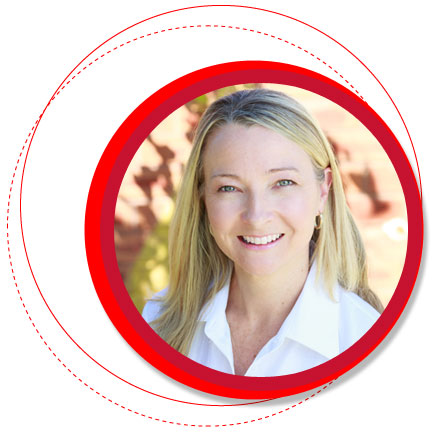 Hello…….my name is Donna Sharan and for over 13 years now I too have had the pleasure of owning and operating this wonderful family orientated service.
My children's services background started back in 1994 when I became the Co-ordinator of a before and after school program. I immediately connected with this age group and found it fascinating to watch their minds grow and develop as they discovered their world around them. My passion for facilitating the growth of these children's minds continued for the next 10 years during which time I completed my Bachelor of Teaching Early Childhood and started my own family. I now have 4 fascinating children of my own.
Since taking over Happy Faces in 2005 I have come to realise how important it is to form strong links between us as educators and families. As every child is unique I have made it my goal as Director to get to know each and every family and build on such relationships with parents and extended family members in order to provide the best possible learning environment for the growing minds of each and every child here at Happy Faces.
My passion for children is evident in the way I structure my days here at Happy Faces. I am an extremely "hands on" Director. I am not afraid to leave the office and get my hands mixed up in the paint, playdough or slime. The children love to see me out there with them and get a kick out of the interaction that takes place.
It can be hard work, the ever changing Early Childhood industry, we need to be resilient and strong but never the less today's children will continue to intrigue me and working amongst this fabulous team here at Happy Faces makes it all the more worthwhile.
Our Educators:
At Happy Faces all of our Room Leaders hold a Diploma in Children's Services, whilst our Preschool Room has an Early Childhood teacher and a Diploma qualified educator. This is in addition to the Early Childhood qualifications of Julianne and Donna. Every Educator has completed their First Aid, Asthma and Anaphylaxis training and of course, all have a current Working with Children Check. Our Centre Cook has completed training in Nutrition and Food Handling and attends regular Professional Development on menu planning.